Female investors are on the rise.
In an industry traditionally dominated by men, women continue to push for pay parity and equal representation in the finance world. But there's a still a way to go. The FMA's 2021 report on retail investment platforms showed a 66%-33% male-female split of those surveyed, with 76% of respondents being European, raising the related and equally important issue of BIPOC (Black, Indigenous, and People of Colour), or more specifically, WOC (Women of Colour) representation in the financial industry.
Women in Aotearoa were shown to have a lower appetite for financial risk, meaning they often end up with lower financial returns and the FMA's 2021 investor confidence survey found, "Confidence is significantly higher among investors who identify as male than female." This, paired with women living longer, earning less, and having lower financial literacy means there's still plenty of work to be done.
Regardless, huge progress has been made in recent years, with many females leading the growing retail investor boom, powered by DIY investment platforms, such as Sharesies and Hatch. Since launching, Catalist has seen a 54%-46% male-female split of users on our platform, and we hope to close that gap even more.
With this year's International Women's Day theme being #BreakTheBias, it's worth taking a moment to think about the assumptions and stereotypes we have about women in finance, and how can we challenge these assumptions? As women, what do we assume about ourselves and how we fit into the investment world – and how do we not only acknowledge our differences (such as our varying investing styles) but also celebrate and use them to our advantage?
So, without further ado, here are 5+ women shaking up the New Zealand investment scene, who we think deserve a shout out.
1. Hatch co-founders
Kristen Lunman & Natalie Ferguson
You may recognise them from their weekly Wine and Wealth webinars, or perhaps you've seen their faces scattered around various news articles? On the chance you haven't, Kristen Lunman and Natalie Ferguson are the co-founders of Hatch, one of New Zealand's leading DIY investment platforms – and the first to provide access to the US sharemarkets, putting brands like Apple, Amazon and Tesla at Kiwi investors' fingertips.
Keen to hear more from Kristen and Nat? Why not register for their next Wine and Wealth webinar? It's free!
2. Mary Holm
A true veteran, Mary Holm has been on the New Zealand investment scene for several decades as a renowned columnist and investment author. Known these days for her bi-weekly Your Money show with RNZ, her frequent NZHerald articles and Q&A features, and of course, her NZ best-selling books, "A richer you – how to make the most of your money" and, "Rich enough? A laid-back guide for every Kiwi", Mary has a real interest in helping New Zealand women become more confident with investing.
If you're up for some sound advice, check out her introductory guide to investing written for the FMA, or find out more at maryholm.com.
3. Girls That Invest
Simran Kaur and Sonya Gupthan
Self-described as, "an online platform curated for millennial women by millennial women to help facilitate financial literacy", Girls That Invest is one to follow (if you don't already!). Co-founded by Simran Kaur and Sonya Gupthan, the duo started the platform in order to make investing less intimidating for women and minorities around the world.
Now, as creators of the top business podcast in New Zealand, US and Canada, the lifelong best friends have over 125k followers on Instagram, and have featured in the likes of Vogue, BBC, Daily Mail, ABC and much more.
To stay updated, give them a follow at @girlsthatinvest or join the community of over 100,000 monthly podcast listeners via Spotify or Apple Podcasts.
4. The Curve
Victoria Harris & Sophie Hallwright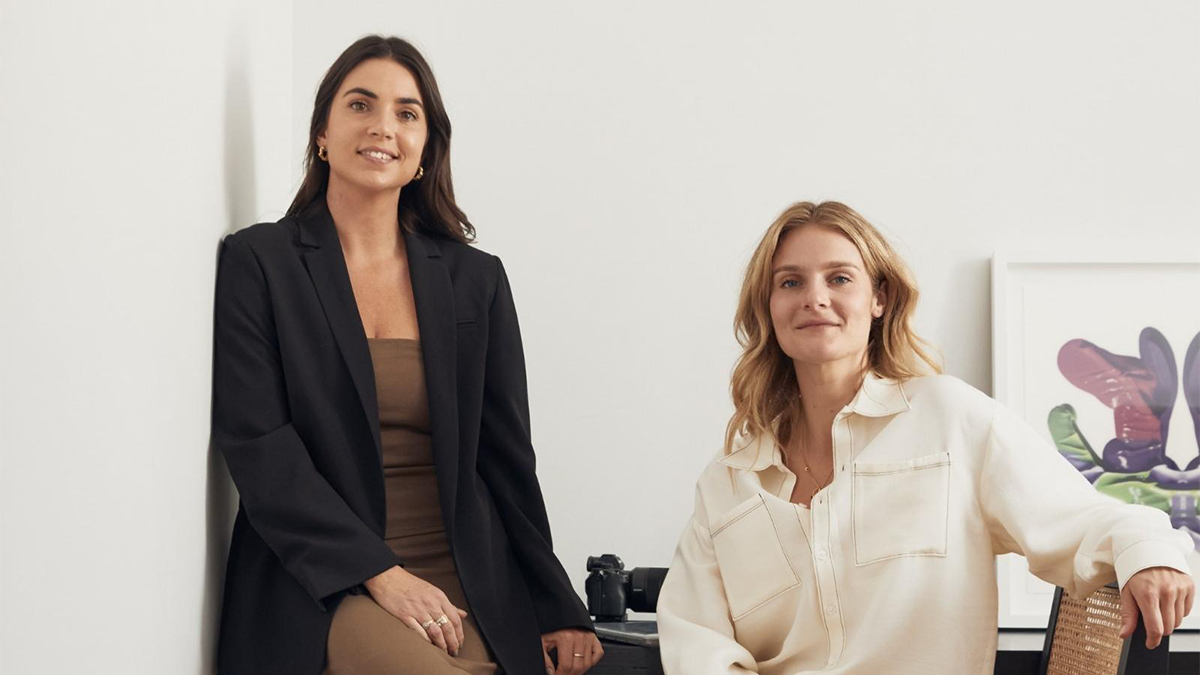 Run by the winning combo, Victoria Harris and Sophie Hallwright, The Curve was created as a safe space for women to get investment savvy – and to get ahead of the curve!
Working previously as a fund manager and with over a decade in the finance industry, Victoria or "Vic" witnessed first-hand how women were (and still are) being left behind when it came to discussions around money and building wealth.
Together with Sophie, who specialises in all things content, they co-host a podcast, write a blog, run events and corporate workshops, and recently launched their very own Foundations of Investing Masterclass.
Find them on Instagram @the_curvenz
5. The OneUp Project
Sarah Kelsey
Last, but certainly not least is the brain behind The OneUp Project: Sarah Kelsey. Sarah is on a mission to give us the scoop on "things we weren't taught but should've been", covering all things financial literacy and self development.
Having interviewed over 60 industry professionals, leaders and creative inspirations, her podcast covers everything from how mental health affects your relationship with money, to chatting with a mortgage adviser on what you need to do to get your home loan approved.
Go ahead and give her Instagram a follow for daily tips and tricks: @theoneupproject
So, there you have it – our 5 (technically 8 but who's counting) wāhine who we want to celebrate this International Women's Day. But before we sign off, we'll leave you with a small challenge to help widen the conversation around women and financial literacy: have a chat with a woman you know about their investment journey. Here's some quick conversation starters:
Have you considered investing – why / why not?
Did you know with the current inflation and interest rates, you're actually losing money by keeping it in the bank? Have you considered investing to help offset this loss – why / why not?
The gender pay gap is currently 9.5% in New Zealand and our lower appetite for financial risk can exacerbate the gender wealth gap – do you think investing is a viable option to increase your overall wealth – why / why not?
Perhaps you can even point them in the direction of these 5+ women, leading the way.
By Holly Smith